A British delegation of inventors exhibits at the Concours Lépine, Paris invention fair for the first time in history and win several medals.
Innovate  Design , is proud to announce the participation of the British Delegation in Concours Lépine, the renowned international innovation competition. The event took place from the 27th of April till the 8th of May 2023 in Paris, France.
The Concours Lépine is an annual event that brings together inventors and entrepreneurs from around the world to showcase their inventions and compete for prestigious awards. Innovate Design believes this French show is a great accelerator for inventors, providing them with a unique opportunity to demonstrate their innovations to a global audience and gain recognition for their work.
"Whether you are at the prototyping stage or start selling your product, this a great opportunity to get feedback and develop your commercialisation strategy." Says Barbara Bouffard – Co- MD Innovate Design
With 400,000 visitors during the 12 days of the show, this is a unique opportunity for Inventors to get commercial feedback on their prototypes or sell their newly commercialised products/ inventions.
For the first time Alastair Swanwick Chairman and founder of Innovate Design is showing his own invention, The toilet Seat Lifter, he says: "Like a sportsman representing his country for the first time, I am also very proud to present the team of UK inventors at this prestigious international competition. We are holding up well against some extraordinarily inventive ideas from around the world. The French have been very receptive to our presence and definitely curious to see what the UK brings to the exhibition."
Does your idea have potential?
Find out how to discover the potential of your product. Book a confidential idea review with one of our innovation advisers who can help you explore the potential of your idea.
This year, the British delegation, led by Innovate Design, is showcasing a range of innovative products and technologies, including:
Farino Carrier – Paola Farino, as seen on Dragon's Den.
A unique carrier, top loading · 360° rollerblade wheels · fabulous design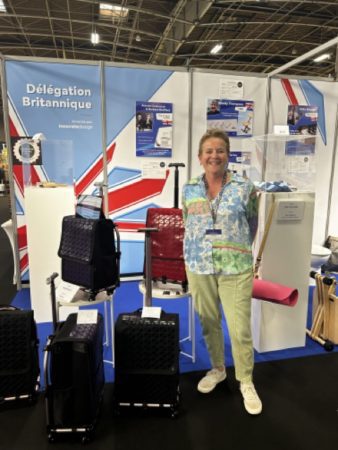 Friendly Floss – Giles Edward – Bronze Medal
A reusable flossing tool that's friendly for your teeth and our planet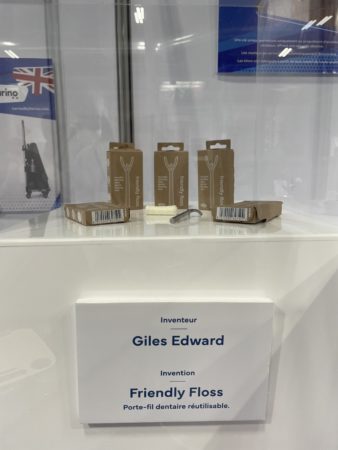 Knifelock – Mike Brough – Bronze Medal
Secure Knife Storage and Solid Wood Block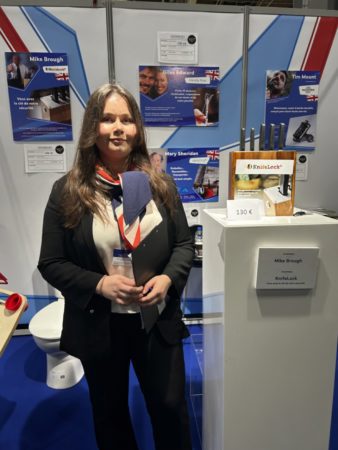 Carrything – Mary Sheridan
Easy breezy way to carry those light awkward bits and bobs. Great for storage too.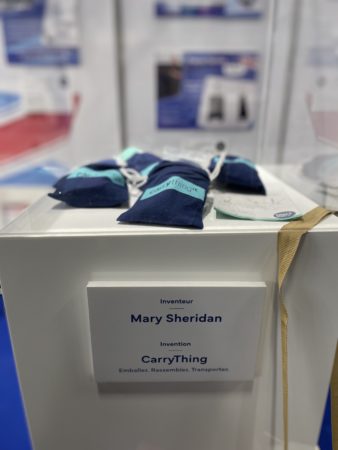 Manmower –Timothy Mount –  Gold Medal
Manmowers are sustainable beard razors, built to last a lifetime.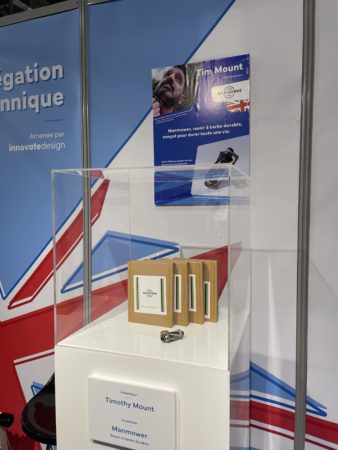 I-Go Prototype – Wendy Thompson – Bronze Medal
Multi-functional furniture, Desk, Chair and carrier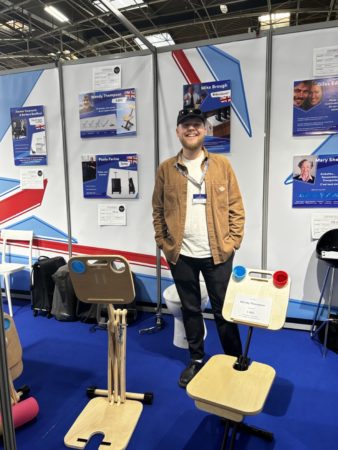 Toilet Seat Lifter Prototype – Alastair Swanwick – Bronze Medal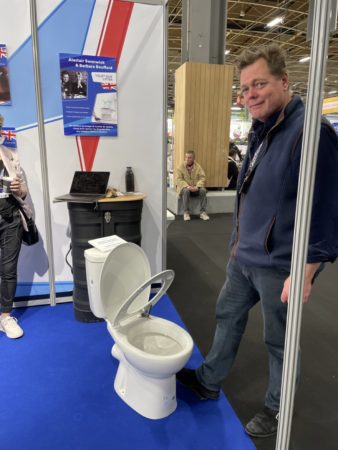 Innovate Design is committed to supporting innovation and entrepreneurship, and the company sees the Concours Lépine as an important event that promotes innovation and creativity on a global scale. If you would like to participate in next year's competition, please Book a confidential idea review with one of our innovation advisers.
Find out how to discover the potential of your product.