Be Your Own Boss: Product Launch Guide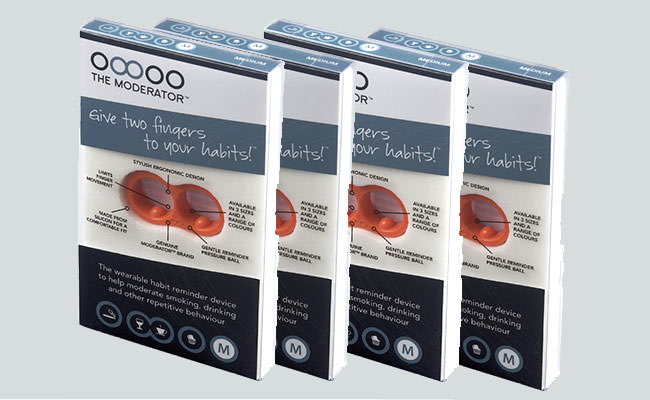 How to Launch a New Product. What's Involved?
By choosing to launch a product yourself you become responsible for the manufacture, distribution and advertising of your product. There are lots of different options involved within this: whether you choose to manufacture abroad or in the UK; whether you distribute through your own retail outlet or through a distribution or merchandising centre; whether to choose press releases, editorial, or media channels to advertise. A lot of these choices will be based on investment means and finances.
How do you get a product manufactured?
In order to manufacture a product you must first have completed the necessary design and development work. This may include:
CAD design
CAD data
Prototyping
Engineering drawings
Manufacturer's specifications
Your idea and your chosen manufacturer will often be the determining factors in what level or extent of preparatory work you will have needed to undertake, prior to manufacture.
Once the relevant development work has been completed, you will need to approach manufacturers either in the UK or abroad.
Although sometimes it may seem more cost effective to manufacture in the Far East, this should be weighed up against shipping costs. Sometimes the UK can be just as cost effective for certain manufacturing techniques.

Considerations when sourcing a manufacturer for product launch:
Tooling costs
Minimum orders
Shipping costs
Estimated production time
Time taken to reach distributor
Obtain quotes from several companies to establish your best offer.
You will also need to source packaging manufacturers at a later date, once you are ready to distribute.
What distribution methods are available?
There are several different methods of distributing your product. Some options are outlined as follows:
Approach established retailers in the industry with the hope of gaining orders to distribute directly through their outlets and readily established distribution network.
Distribute through a wholesaler or distribution company associated with a particular industry.
Distribute through a catalogue led distribution firm.
Open your own retail outlet and distribute through a shop or stall.
Set up a website and distribute directly from your home or business premises.
Distribute through a combination of these efforts: providing that a retailer has not asked for exclusivity.
Much the same as licensing, it is often beneficial to approach established retail outlets prior to manufacture as this will allow for feedback and the potential to secure advance orders.
Securing orders prior to manufacture will help you estimate your required quantities and may be covered by an advance payment.
Distributing through an established network allows your product to feed off the reputation of an industry leader.
It is important to remember the packaging at this stage of the new product launch lifecycle.
What are the Benefits?
When deciding how to launch a new product, by taking on all facets of the project you will retain 100% of the profits, or a large percentage of the profits should you have an investor on board.
Taking on the project allows you to have total control over the venture and its exploitation.
Starting up a business around your product does not mean that you cannot also license out the product to another company, or another country, now or at a later date – thus helping to widen its distribution.
Taking on an investor with expertise in the area may increase your product's chances of success and your potential profit.
How do you advertise when launching a new product?
Whether you are distributing through an established retailer or just starting your own website, advertising can help to build the reputation of your product.
Methods of advertising:
Editorial in an industry-relevant magazine
Editorial in a local or national newspaper
Social Networking sites
Ideas/Product Forums or web-based platforms
Competition Entry
Trade Shows
Invention-based radio or television shows
Website
Whatever method you use, advertising your product can gain the attention of investors, partners or buyers, all of which may increase the value and success of your product launch.
How do you obtain funding or investment?
Although launching a new product requires 100% investment there are numerous ways to obtain funding for your project to help move it forward. Some of these methods are outlined below:
Venture Capitalists / Angel Investors
Business Loans
Competitions
Funding Sites
Government Grants
R&D Grants
Business Network Sites
Private / Personal Investors
Family / Friends
How to Launch a Product with Innovate
Protection: Innovate can help to protect your idea prior to manufacture. If your product is patentable and/or the design can be registered, then your applications will need to be filed prior to publically disclosing your idea or assigning a manufacturing facility. We can help with patent searching, patent application, registered design application, trade mark searching and trade mark application to ensure that your product has the best available protection.
Designs: in order to manufacture a product you must have completed the necessary level of design and development work. In order to prototype a product, basic CAD designs must have first been completed. Innovate can help design your product for prototyping, taking into consideration tooling costs and materials.
Prototypes: these are almost essential when looking to manufacture. It is important to prove that the designs work, even at a basic level. Sometimes CAD data can be sent directly to the manufacturer but more often than not even a basic level of prototype will be needed. Innovate can help produce a prototype for you at different levels of completion, dependent on your needs.
Presentation: even if you are looking to manufacture the product yourself it is still important to develop presentation material for the purpose of gaining investment or interest from industry to secure deals. As part of the design and development, Innovate can help prepare presentation material for pitching your product to investors or distributors. This allows you to professionally present your designs and helps the product or business idea to sell itself.
Manufacturing Information: alongside the design presentation material, Innovate can provide you with the relevant contacts and information to take your product forward. This includes template letters, NDAs and recommended companies to approach for all areas of manufacture, distribution and advertising. This provides enough information to begin your approach to industry.
Branding and Trademarking: Innovate can help create logos and branding material for your product or company. This can help to establish a reputation for your product and often helps to gain monopoly. Innovate can also help with trade mark searching and application to make sure your brand is unique and protected.
Web Design: Innovate can help develop websites of varying levels for your product. This ranges from mini-sites, which act as an advertisement or link, up to fully functioning sites through which people can purchase your product.
Graphic Design: Innovate also offer a graphic design service for any additional marketing material you may need. This service can also be used for designing packaging for distribution of your product.
Product Marketing Advice: Innovate have their own in-house product marketing and business advisor who can provide further assistance, should it be needed. This allows a more hands-on approach to marketing, should you not have the confidence, time or skills needed to go it alone.