An inspirational man who, as a boy fled Europe from the Nazis. He arrived in Bristol with nothing and eventually became one of the most successful and influential inventors and product designers of his time.
He will be remembered for his unique and colourful products that were a reflection of the era they were created in, including the iconic Raleigh Chopper, the Bond Bug, Marble Run, and the Reliant Scimitar GTE. Karen's designs were characterized by their boldness and innovation, particularly during the 1960s and 1970s, a time when the economy was challenging.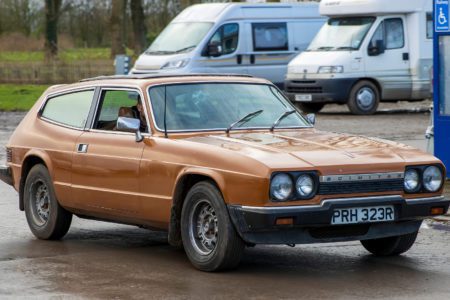 The Bond Bug, a three-wheeled car available in bright orange, was considered a "Ferrari for 16-year-olds" by Karen. The car could be driven with only a motorcycle-plus-sidecar license and had a top speed of 75mph. The Bond Bug was popular among the young, fashionable crowd in the Kings Road, Chelsea in London.
Karen's Reliant Scimitar GTE, launched in 1968, was a revolutionary sporting estate car that was highly stylish and had good performance. The sales of the car were boosted in 1970 when the Queen and Prince Philip gave Princess Anne one for her 20th birthday.
These designs were created during Karen's time as the managing director and chief designer of Ogle Design, a company founded by David Ogle in 1954. Karen took over the company after David Ogle's death in a car accident in 1962 and stayed with the company for 37 years. During this time, he designed a wide range of products, including the TR130 Bush radio, Turkey's first indigenous car (Anadol), the popular Marble Run construction game, lorry cabs for Leyland, experimental aircraft interiors, car crash test dummies, a futuristic GT caravan, Luke Skywalker's Star Wars Landspeeder, a bespoke Aston-Martin DBS V8, a new Routemaster bus for London Transport, a bullet-proof Range Rover Popemobile for Pope John Paul II's 1982 visit to Britain and the Reliant Robin, a three-wheeled car that was the subject of comedians' jokes.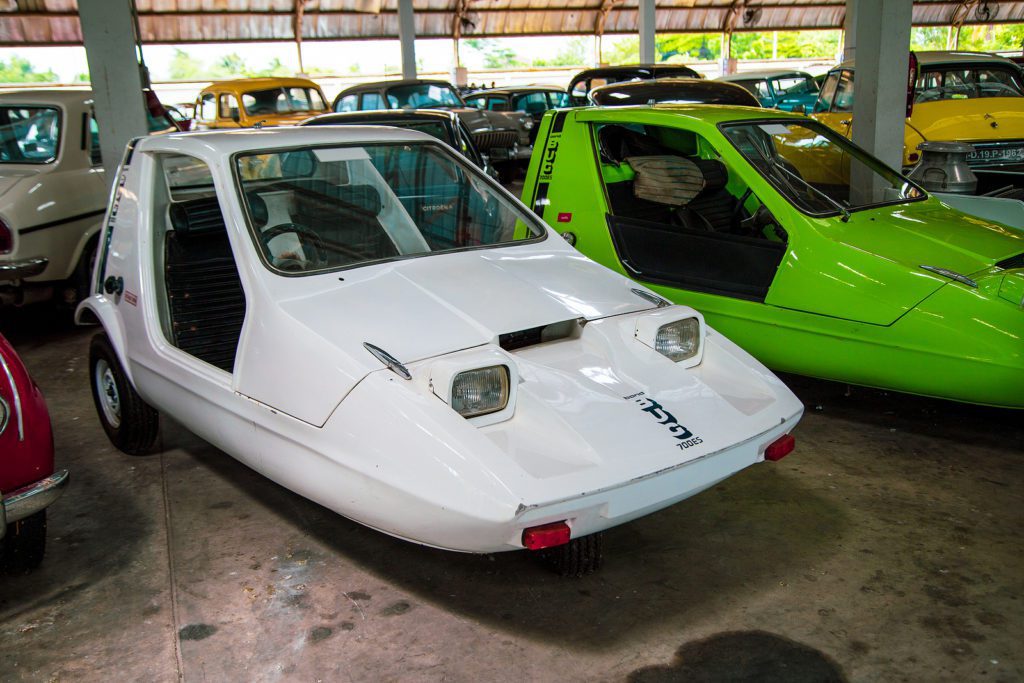 Early Life
He was born in Vienna, but was raised in Brno, Czech Republic. He came from a well-off background, with a Czech father who was a building contractor and an amateur pilot mother. His family owned a brickworks business, which provided them with comfortable wealth, allowing his father to drive a Bugatti and purchase a Baby Bugatti, a half-scale Type 35 racer with an electric motor, for him and his brother. Karen's early years were filled with luxuries and toys, including a Meccano set and a mesmerising scale model of a Westland Lysander aircraft brought home by his parents.
In March 1939, the Kohn family was forced to flee Czechoslovakia as the Germans were about to invade. Although neither of his parents was religious, his father had Jewish ancestry. Through contacts in the Czech air force, Karen's father managed to escape to Britain through Poland and Sweden, while his mother and brothers followed a circuitous route through Belgium, southern France, Spain and Portugal before sailing to Bristol in 1942, where they settled in a small house with an outside lavatory, with no money to start with.
Karen's work is notable for its emphasis on simplicity and usability and its innovative use of technology. He was widely respected in the design community for his contributions to the field. He was honoured with several awards for his work, including an OBE in the 1999 New Year Honours for services to industrial design.
Karen passed away on 31st December 2022 and his legacy continues to have a significant impact on the world of product design. His contributions to industrial design and his innovative use of technology continue to be widely recognised and respected.
Tom Karen was an inventor and product designer. The two skills allowed him to invent successful and ingenious products and design engineer them for production.
If you are inspired by this story and have an idea or invention, Innovate Design's product design engineers can help develop your ideas and inventions into viable, beautiful products.
Do you have a new idea?
What's your idea worth?
If you have a new idea we can help you commercialise it. Book a confidential idea review with one of our innovation advisers to find out more.