Have Some Good Invention Ideas?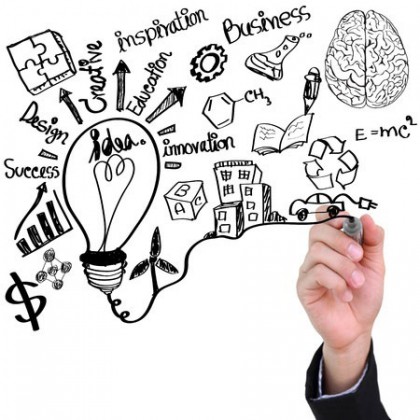 Inspired by New Invention Ideas
Inventors from the United Kingdom have collectively changed the course of human history by bringing forth some of the most innovative and impactful new products and technologies of all time. Among the many inventions attributed to inventors from the U.K. are:
Telephone
Television
Jet engine
Steam engine

Light bulb
Electric motor
Bicycle
ATM/cashpoint machine
The entrepreneurial spirit of invention is still alive and well today in the UK with 14,971 patent applications filed with the Intellectual Property Office in 2013, and 2,464 patents getting granted (source).
Transforming Your Invention Ideas from Concept to Reality
When inspiration strikes, and a would be entrepreneur has the next great invention idea rolling around in their head, anxiety and uncertainty often occurs next during the process of trying to figure out what to do next. Innovate Product Design has a long history of assisting hundreds of inventors and innovators through the entirety of the process, including:
Market Research & Idea Feasibility Analysis
Idea Protection, Patenting, and/or Trademarking
Product Concept Design

Computer Aided Design (CAD) Development
Prototyping
Routes to Market & Product Launch
Below are some of the many different industries with which Innovate Product Design has successfully assisted entrepreneurs with getting their new invention ideas from a concept to a patent protected product in the marketplace.