By Ashleigh Woodvine – Innovate research department
During a recent patent search I stumbled upon a document relating to a reverse vending machine for plastic bottles. Although the date of the application was relatively new, it soon became apparent that the general concept is a well-established one. Unlike some other European countries, the UK doesn't have much of a history of government-mandated bottle-return schemes, but with major supermarkets here now trialling the machines for doing just this and being willing to give credits back to the customer, there are signs that there might be money to be made from a growing pile of old bottles. But why might this be the case? Why should we expect to see the recycling of used plastic become more strategically important, rather than seeing moves made toward doing away with plastics altogether, and a future in which 'natural' materials meet all of our packaging needs instead?
It really comes down to what
remarkable materials plastics are. The ever-widening family of synthetic
polymer resins is so versatile in its diversity that it has made its way into
every sphere of our modern lives. In short, plastic is here to stay. And
therein lies another problem: the speed and the manner in which waste plastic
degrades.
Today, none of us are strangers to the threat our environment faces from plastic pollution. This groundswell of awareness is due in no small part to the ground-breaking work by the likes of David Attenborough and his team at the BBC, who were responsible for bringing to light necessarily shocking footage of the plastic pollution plaguing our oceans. Yet the gravity of the plastic pollution situation is not my focus here. It is a dire chapter – and one that I hope we will see an end to soon – but the story of plastic is much larger than this, and the next chapter in the story is currently being written.
When we think beyond plastic as a
dirty word and remind ourselves of how using it has benefitted us, we begin to
understand that mankind's love affair with it will not be ending anytime soon.
If one considers the quality standards of the vehicles and household appliances
we are lucky enough to use, we see increases in safety, reliability and energy
efficiency are directly linked to the use of plastic in their construction. In
the last few decades we have benefitted from innovations in lubricants,
non-stick coatings, or paints, for example, with the latter being far more
durable, less toxic and requiring fewer coats, saving us both time and
resources. We enjoy the comfort and performance of the fabrics we wear in the
gym, out in a rainstorm, or as the quilt on our bed. All this is made possible
by plastic resins in some form or another, and these are just the durables. As
controversial as it may initially sound, we should not ignore the advantages
brought to us by the use of plastics in packaging, from lowering weight,
transport and manufacturing costs, to providing an unmatched level of
protection and sterility for the perishables we need in order to live. In terms
of the hygiene and shelf life of our foodstuffs and medical supplies, consider
the extra wastage we would experience without plastic.
Granted, it is not the loaves of bread
and blood pressure pills that are being picked up at 'beach cleans', it is
plastic soft drink bottles, carrier bags, fast food boxes, wrapping films,
drinking straws, and ear buds – the very things that we know should be disposed
of responsibly. With around half of all plastic pollution in our water systems
coming from single-use products, the use and abuse of throwaway plastic is
staggering. But it is down to more than just waste-handling malpractices and
littering at the consumer level, it is also a design problem. For too long,
designers and manufacturers have ignored end-of-life costs for their products
with disposability becoming the default setting and pollution the unintended
consequence.
It appears that 'degradable' or 'compostable' plastics are not likely to play a major role in the solution. Some of the issues with these materials were outlined in a lecture I attended a few weeks ago from a Professor of Chemistry, whose work currently sees her identifying and measuring microplastic waste in the environment. She explained to the room how these products use resin binders, require high-temperature industrial composting processes to break down fully, and still degrade into smaller plastic particles most likely disposed of into the environment. Factor in that these materials also often perform worse and cost more than conventional varieties of plastic and it seems that being degradable may be more of a distraction than a viable alternative. Likewise, bioplastics may be seen as more eco-friendly, as these resins are derived from non-petroleum sources, however, the intensive agriculture required to grow and process these crops brings into question the energy and land used that might otherwise be put to food production. It also does not address the problem of waste. As much as we might want to see all-natural materials used, where should we plant all the bamboo forests we will need? When discussing alternatives to plastic, it is clear that every material choice comes with consequences. As well as practicalities, ethics of course play a part too. Plastics were first developed as alternatives to animal products such as ivory and tortoiseshell, later expanding to replace products like wax, wool and leather as well. It is not clear what the best alternative to resins might be for the producer or the end user.
The answer may be in redefining the
'end user'. Much more sustainable approaches to producing, selling, consuming,
and retrieving resources are gaining traction in industry. A growing
consideration for 'Circular economy' or 'Cradle-to-cradle' design, gives cause
for optimism, and key to this is the use of plastic. The very thing that makes
it resistant to natural mechanisms of breaking down might just be what enables
it to be reusable again, and again, and again. 
The creation of products that are
reusable, either as the same article again or that are convertible for use as
another object, helps to stave off the problems associated with disposability.
Straightforward and cost-effective, reusability is just one part of the
multi-faceted future of sustainability that we need to embrace. Thankfully,
technological advances in waste retrieval, sorting and processing techniques
mean that the possibilities for recycling plastics are continually opening up
and there is a growing economic power afforded to the products and brands that
align themselves with recycled material use and recyclable design.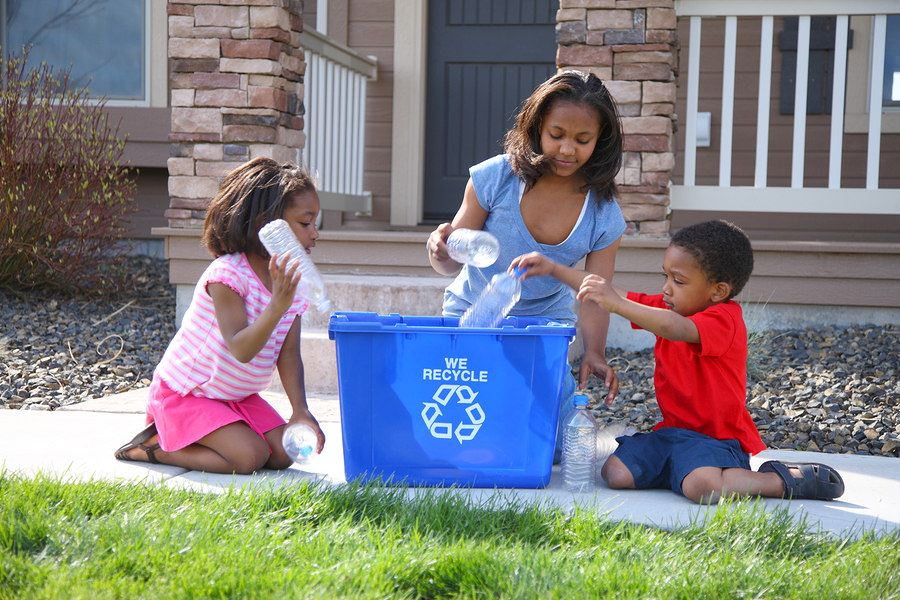 Although it is likely that legislation
will also play a part – as it did in the UK in 2015 with carrier bag charging
and in 2018 with the banning of microbeads in personal care products – a much
bigger driver in delivering sustainability is the consumer and the Pound in
their pocket (or Dollar, or Yuan). As a species, we are not consuming less
plastic, quite the opposite in fact, and as both resource scarcity and consumer
awareness grow, the indications are that we will all be shopping smarter.
Not only should we expect it to become ever more important to reduce, reuse and recycle, but also this might actually become more convenient for each of us to undertake as the incentive to recycle plastics grows at every level of use. Plastic will likely become too valuable a resource to use as disrespectfully as we have been, and, as materials scientist, Mark Miodownik puts it, we ought to be thinking of it right now as 'buried sunshine'.
Our relationship with plastics is always changing. As we become better informed, I am confident that we will see much less linear disposability, keeping more and more plastic out of landfill and out of the oceans. Consumer demand, innovation in production techniques and material choices are all expanding; add to this the possibility of being able to unlock the molecular building blocks of nearly every polymer item in circulation repeatedly, and it looks increasingly like we'll be sticking with plastic for a long time to come.
---
Ashleigh's helpful links and interesting reads:
https://www.wipo.int/ipadvantage/en/
http://www.reversevending.co.uk/
https://www.plasticsoupfoundation.org/en/
https://www.instituteofmaking.org.uk/research/